Createing Google AdWords account and campaigns
With Google Adwords grow online sales, bookings, or mailing list signups with online ads that direct people to your website. Get in front of customers when they're searching for businesses like yours on Google Search and Maps. Only pay for results, like clicks to your website or calls to your business:
In this article, we will guide you on how to:
How to create an account
To have a Google AdWords account, you will need to create a campaign first and pay for it. Enter the email you want to use to sign in to your new Google Ads account through this page. If you already have a Google Account (in other words, if you use any other Google product, such as Gmail), use your Google email address (You can create a new one and sign in using it) and start the campaign now:

To promote your Business Profile, sign up for Google My Business and you will have more options while creating the campaign. If you don't want to, just click on Next, provide your business name and your website URL link (The page you want the customers to be redirected to when clicking on the Ad you will be promoting):
Now, write your Ad easily while previewing it:
Select the language you will advertise in, and input the keywords themes, type a few keyword themes and they will show your ad for similar searches:
Afterward, set the Ad's geographical zone, you can set a range or choose specific cities, zip codes, and regions:
Set a budget to get the results you want, you can choose one of the recommended ones or set your own budget:
Finally, review your campaign to be sure it looks exactly like you want:
Now you have set the Ad, fill in your payment details to pay for the Ad:
After submitting the campaign your Google AdWords will be created successfully, now you can track your campaigns and create new ones through it:
Integrate your store with the AdWords account
For more optimized performance and analytics, you can integrate your store in ExpandCart with your AdWords account:
In your Google Ads account, click the wrench icon (Tools) menu.
Under: Measurement, Select Conversions, which opens to the Conversion Actions table.
Click the + icon in the blue circle and create the conversion type (for example: website) that you want to use.
Select the category and assign the conversion name and value. Define the count, conversion window (45-60 days is more ideal) , view-through conversion window (use more than 1 day) and attribution model (use any but last click).
Now click on: Create and Continue.
The conversion action is now created and you are ready to set up the tag to add it to your website. You have three options and the recommended answer in this thread is discussing the Google Tag Manager option, which is the only option that uses the Conversion ID and Conversion Label. If you do not click on the Google Tag Manager option you will not be presented with the Conversion ID and Conversion Label.
These screenshots are from within a Google Ads account during the conversion creation process: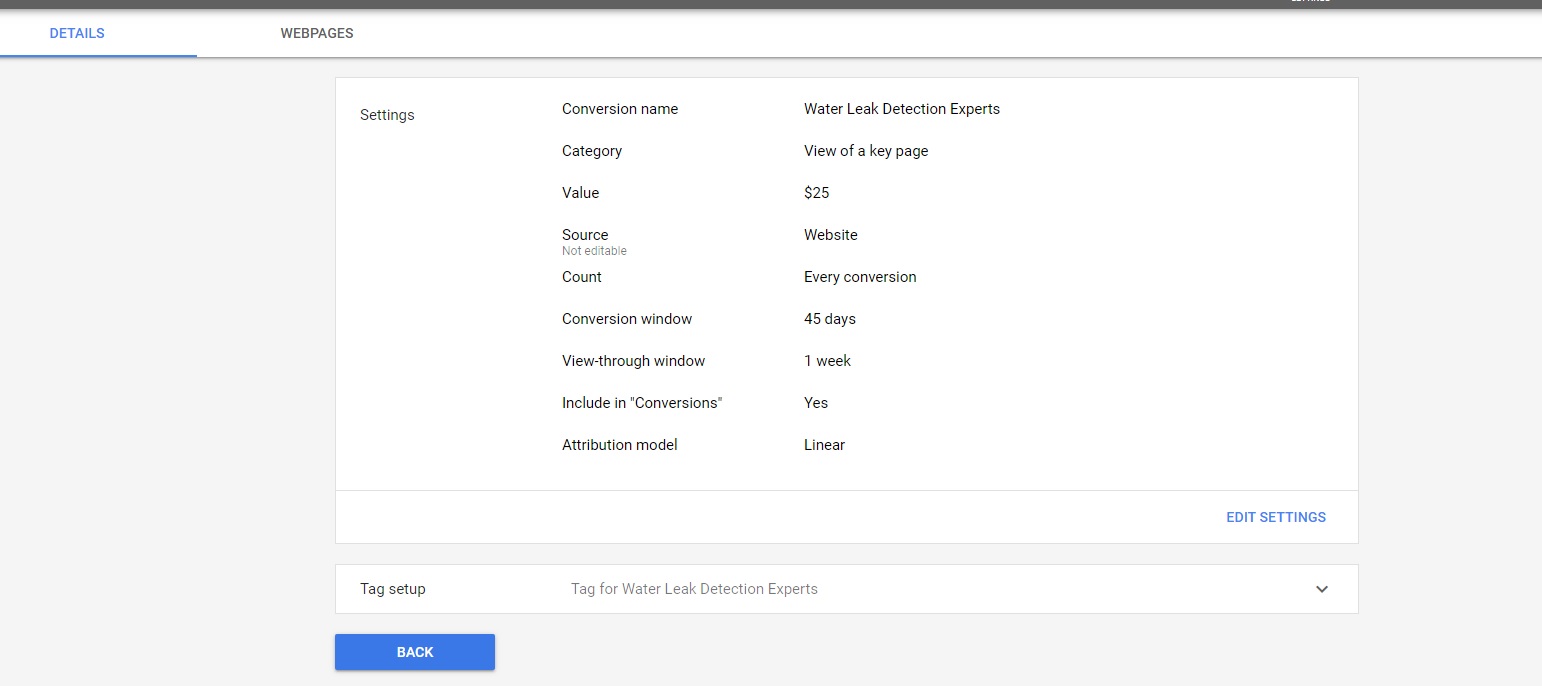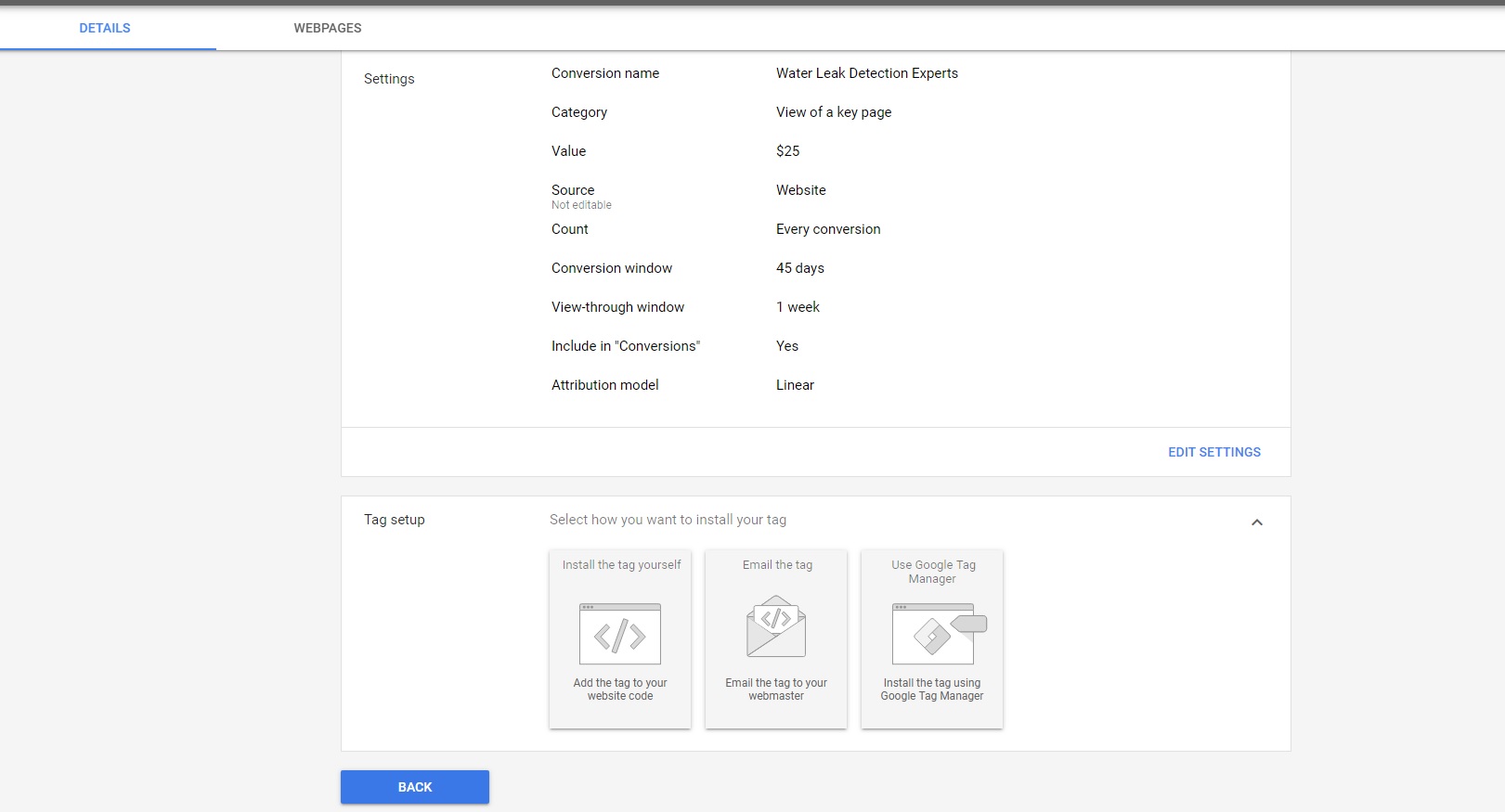 Now, you can copy them and click on the Next button as shown in the following screenshot:
Access the integrations page through the Marketing sections to fill in the Conversion ID and label fields you've just copied:
Make sure to scroll down and click on the Save button after enabling the Google AdWords status as shown in the previous screenshot. For more details about the tools you have on Google AdWords, check the following
page
.
Was this article helpful?
1 out of 1 found this helpful